Artwork Tips
At GoPromotional, we appreciate that not all our clieints have access to their own designer to prepare their artwork. That's why we have our own dedicated team of professional graphic designers, here on hand to work closely with you to ensure that your logo and message are reproduced to the highest of standards on whatever products you choose.
Explore this page to find out more about preparing your artwork, and how our process works to ensure your finished promotional items are truly eye-catching!
Accepted File Types
Our Artwork Studio have years of experience and can work with almost any form of artwork, either via email or mailed hard copy. Simply send your what you have and we will ensure that everything gets sorted. Please bear in mind though, in order to keep your order moving as quickly as possible, we do prefer to receive artworks as vector based files.
Please note: Simply changing the file name to a vector file extension for example .eps or .ai does not inherently change the actual file format. If you are unsure, simply give us a call and we will talk you through it!
Preferred Vector File Types:
PDF (Adobe Acrobat)

- Embed the fonts used or export as generic .eps

AI or EPS (Adobe Illustrator)

- Convert text to outlines, embed any linked images

CDR (Corel Draw)

- Convert text to curves
Other Accepted File Types:
DOC, PPT or PUB (Microsoft Office Files)

- Embed or include fonts

DOC or DOCX (Microsoft Word Files)

BITMAPS (.jpg, .tif, .pcx, .gif, .png, .bmp)
How to Convert Text to Outlines
If you are working in Illustrator or other similar graphic programs, you will ideally need to convert any text contained within the design to outlines prior to sending the file. This will ensure that your fonts do not get substituted and as such we will be able to keep your artwork exactly as you createed it.
In order to do this, you will need to select the type area and then go up to the menus at the top of the Illustrator program screen, simply click on "Type" and go down to "Create Outlines." Alterntively, and this is generally the quickest way, you can simply select all the elements on the artwork by pressing Ctrl + A and the pressing Ctrl + Shift + O. This will convert any text within the whole document to outlines, then simply save and email the file across to us.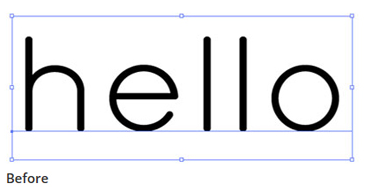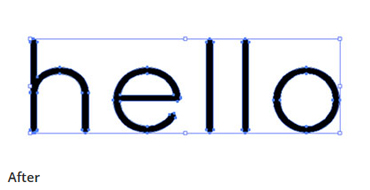 Pantone Colour Chart
The Pantone colour matching system is created to enable designers to select their preferred colour(s) and describe these as a number (the PMS number) to their appointed printers, who will have appropriate inks to reproduce the required colour as accurately as possible.
With promotional gifts GoPromotional use the same colour chart, however it is important to stress that due to the wide range of materials gifts are manufactured in (metal, plastic, fabric, pvc, earthernware etc.) we cannot guarantee a pantone match although we always endeavour to get as close as possible.
If you are unsure of the colour(s) your logo / message needs to be printed in, please use the chart below - and then simply email your account executive with your selected pantone number(s).
Legal Notice
PANTONE® and other Pantone, Inc. trademarks are the property of Pantone, Inc. This colour chart is offered to our customers as purely a guide to assist them with colour matching and colour selction for their printed products, and to promote the use of Pantone® Color Matching. GoPromotional Limtied is not affiliated with Pantone, Inc. in any way.


Questions about Pantone colours
If you have any questions or concerns about your colour choice, please contact your Account Manager who will be happy to assist.